Interview with William Paul Michals

---
I interviewed William in New Haven, Connecticut shortly before his fifth performance as Chauvelin. I had not yet seen him perform, so I didn't know what to expect, but I found him to be absolutely charming and delightful. His speaking voice alone has such a rich tone that I knew I was in for a treat the first time he opened his mouth on stage, and I was not disappointed.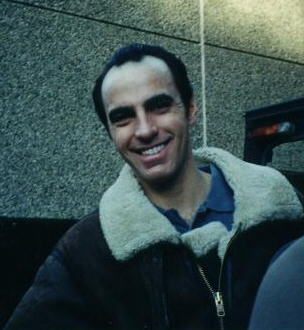 NR: Tell me a bit about where you grew up.
WPM: I grew up in New Jersey, in Cranford and in Spring Lake. In Spring Lake, I was a lifeguard on the beach. That was fun. I did community theater down there in the evenings and sat in the lifeguard stand and rowed big wooden row boats and worked out all day long.
NR: Did you go into the city a lot to see theater?
WPM: I did. It's in my family.
NR: Really. How?
WPM: All on my father's side. My grandfather was a semi-professional singer and my father's brother was a leading bass at the Met. Through my uncle's family, I was exposed to a lot of music.
NR: Did you grow up backstage at all?
WPM: No, I didn't really grow up backstage, but all of our holidays were really "singing-oriented." We'd get around the piano and sing Christmas carols, traditional Polish songs (my father's side of the family is Polish), and old concert songs that you don't hear very much now, songs that were sung in the middle of the century.
NR: And you grew up on those?
WPM: Yeah, I did. It wasn't the typical pop music that people would listen to.
NR: You have an opera background also, don't you?
WPM: I do.
NR: Did you have to make a choice at some point and decide what you wanted to do? You seem to do both now.
WPM: I did have to make a choice. I went to Boston University and I studied International Relations, which is basically Political Science. I decided on that because I didn't really know what else I wanted to concentrate in. I thought about going to go into Physics. I didn't really know what I wanted to do.
NR: Did you know that Marc Kudisch was a Poli-Sci major?
WPM: Was he? I'm not surprised. I probably did know that because we worked together for a long time in Beauty and the Beast.
I also did the opera program part time. I studied with the best teachers there. I was pursuing opera after college for awhile, but I found that a singer in his twenties just can't make a living in opera. The work is too sporadic and the voice just hasn't matured and developed, and it was a little frustrating for me. So, at the urging of my then-girlfriend Lisa, who's now my wife, I auditioned for the Paper Mill Playhouse which was right near my home. I started off in their production of Oklahoma! and I've been working ever since.
NR: Do you miss opera at all?
WPM: I do. I definitely do. That kind of discipline, the sound, and the different musical demands...they are higher. They're greater demands than musical theater or pop. I miss the discipline and that artistic aspiration. But it isn't ruled out.
NR: Was Beauty and the Beast your Broadway debut?
WPM: It was.
NR: And you were the Beast?
WPM: My first performance on Broadway was as the Beast. That morning I did The Rosie O'Donnell Show. I had to get up at the crack of dawn and put on the make-up and the costume. All I did was jump on the show and give her a big kiss. I think it was the Listerine charity donation - for every kiss that Rosie got they gave her a thousand dollars for charity. Then I did the matinee and the evening, so it was a long day.
NR: Wow, what a great debut. What was that like?
WPM: It was exciting. The day started out with limousines and being dropped off at Rockefeller Center, then back to the Palace Theatre for the two shows.
NR: How long did that make-up take to put on?
WPM: An hour. It's actually a half hour for the make-up, about ten or fifteen minutes for the facial hair and the wig, and then another fifteen minutes to put on the costume and the body hair.
NR: That must have been tough to act in.
WPM: It was fun. It's a different brand of acting. I consider that I got my "BFA" degree in acting - that's "BFA" for "Big Face Acting." (laughs)
NR: (laughing) I guess subtle didn't cut it.
WPM: There were five latex prosthetics on my face and the fur on top of each of those, not to mention the heavy make-up, the big hump on the back, and the capes and the boots, etc.
NR: So I guess a fencing scene is nothing in comparison.
WPM: It's not much, no. I sweat in the last scene of this show and that's it, whereas as soon as I put on that Beast costume, I'd have the fans on me and the air conditioning blasting.
NR: Did you know anything about this show's history before you auditioned for it?
WPM: I knew some of it. I'd been following it. I'd been in New York for a couple of years after coming back from the Toronto company of Beauty and the Beast. I followed it and I've seen the show grow and shrink and just change. It's been very interesting. I did have a chance to see each incarnation of the show. Chauvelin's music hasn't changed that much.
NR: That's true, and he hasn't changed much, but three very different people have played him in very different ways. Is that challenging to try and find your niche?
WPM: Yeah, it is. I try not to think about the other actors' portrayals too much, but I know each of the actors who have played the role and they're each very strong. If you're an attentive student of acting you can't help but absorb what they do. If I've absorbed good things that I can use to my advantage, that's good, but I've got my own take on the role.
NR: How do you describe your approach to Chauvelin?
WPM: He's a very strong minded man. He's idealistic but misguided. He's fanatical. He believes in the humanist, the enlightened development of man in society. Unfortunately it was coming at a time in France when there was a lot of bitterness and hatred towards the blue bloods and he found that the catharsis for him came from beheading all the royalty. He is a very visceral man. For him, blood and battle and combat and love and passion are very physical, very palpable experiences. He absorbed Rousseau and the other writers at that time in a very literal way - a very physical, as opposed to metaphysical way. He just got involved in that and he was never able to give himself over to the love for Marguerite with his soul and with his heart, as he was able to with his body. In fact, the way I play Chauvelin, it's just about the time of the beginning of the show when Marguerite has a very interested, very eligible lover calling upon her and Chauvelin is aware that Percival Blakeney is interested. Chauvelin is indeed getting up the courage and the wherewithal to make a more lasting commitment to Marguerite, and for me, that starting point serves me very well. The first scene of the show is a very bitter slap in the face to Chauvelin and it really helps to feed his actions throughout the show.
NR: I haven't seen this version yet, but I've heard rumors that Douglas (Sills) has been allowed to ad lib again.
WPM: (rolling eyes) Oh, yes. Oh, yes, to my dismay.
NR: Are you ready for anything?
WPM: I have learned all sorts of techniques, (hopefully they're invisible to the audience) to keep myself from laughing, because he is so funny.
NR: (laughing) Terry (Mann) used to bite the inside of his mouth, probably till it bled.
WPM: I am doing isometrics and thinking about horrible thoughts...whatever I have to do.
NR: Well, he's not going to stop until you laugh.
WPM: You're right. He's going to go and he's going to go...all I can say is, "L.A. look out!" because Douglas is just priming himself now. He's got an even bigger assignment in the show than he did in previous incarnations...
NR: ...which is completely amazing to me.
WPM: He is a magnificent actor and a magnificent singer and just a magnificent soul to have as part of the company. And I have to talk about Amy Bodnar as well because she's so beautifully talented and committed, and she does her own take on the role. She's taken the script and the music and developed a very completely fleshed out wonderful character. The rehearsal period for the show has been very enlightening for all of us.
NR: When did you begin rehearsals?
WPM: We started out in the beginning of January - Douglas, Amy and I.
NR: Douglas had to learn some new things, but he was way ahead of both of you obviously.
WPM: Yeah, but again, he's got a lot of words and a lot of business, so it was a privilege for all of us to have that time together and develop the show.
NR: Is he serious in rehearsal?
WPM: Oh, he is. He's a very serious actor. Don't confuse a comedian with not being serious about his trade, because he really is in all ways. He's so generous on stage and off. It gives a lot to the show.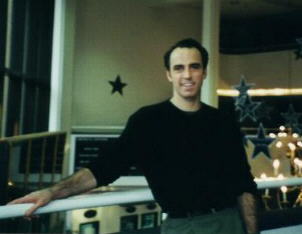 NR: Had you heard anything about the League before?
WPM: Oh, yeah. I was warned and told to enjoy them and to make the most of it.
NR: So far your experience has been good?
WPM: Very good. It's wonderful to have my family be able to bring up the website and know the latest.
NR: That's great. Of course this interview will be up there, and then we even have an Alumni page now, so at some point when you leave the show and you do anything else, let me know and I'll post the information. Many of us have gone to see other people perform in different shows after they've left the cast. It's a very supportive group.
WPM: That's great and sometimes I'm so hair-brained when I'm on the road that my family is better off getting information from the computer than from me.
NR: You've traveled before, right?
WPM: I have, yes.
NR: You have a wife and kids. That must be so hard on all of you.
WPM: Having a wife and kids at home makes traveling pretty bittersweet. It's exciting to be doing a new show and to be getting the kind of feedback that this show gets, but my son is three and a half and my daughter is one and a half, and not to belittle the fact that I miss my wife, but every day and every week brings so many new developments in my children that just a word from them, just an inflection that changes in their voice....
NR: Are they going to be able to see you on this tour?
WPM: Yeah. They've been able to visit me here in New Haven and I'll be going home on every day off. They'll be coming to San Francisco and then out to L.A.
NR: How do you prepare yourself mentally for such a long trip?
WPM: Take it day by day. I bring some projects that I want to work on, some songs that I want to polish. We have a very talented orchestra traveling with us so maybe I can put together a cabaret show or benefit. I bring things to read. There's plenty to do. You know, being a professional and being a father and a husband doesn't end just because I'm not in Manhattan with my family.
NR: Wherever you do your cabaret, let us know, because there are fans all over the country and they will be interested.
WPM: Really? There are fans for The Scarlet Pimpernel all over the country?
NR: Absolutely.
WPM: Even though we haven't played all over the country?
NR: Absolutely. Every city you go to, there will be people at the stage door who know cast members. That's what the Internet has done.
How long are you going to be with the show? Do you know yet?
WPM: Right now I expect to be here at least through Chicago, which is the end of August, possibly further. It will depend on how long I can be away from my family and other opportunities.
NR: If you could pick a dream job, what would it be?
WPM: Hmm, a dream job would give me twelve hours a day with my family, three hours a day in acting and singing coaching, maybe an hour or an hour and a half every couple days to perform songs and that's enough for me.
NR: That sounds good to me. Is there any role you're dying to play?
WPM: I'd love to play a Sweeney. I have to say that. I would just love the chance to play Sweeney Todd sometime down the road. I've got time, but that's definitely one role that comes to the top of my mind when I think of what I'd like to play. But there are new roles being written. Frank Wildhorn is in the midst of writing new pieces and there's no telling what's going to pop up on the horizon. I just want to work on things that are a challenge and that allow me to use my tools to the best and make a comfortable life for me and my family. If you can put all that together with what you love to do, then you're very lucky.
NR: That's for sure. Thank you so much.
WPM: Thank you.
I was very impressed with William's interpretation as Chauvelin and feel he is a wonderful asset to the company. He seems very much at home with the League members and is enjoying his time at the stage door. He enjoys his stage time too, although I think he will be able to relax even more once he gets over the "terror" of being the primary target of Douglas' ad libs!
Questions suggested by:
Leona Hoegsberg, Kathleen Smith, Carolyn Peters, JoeyKo, Jan Kolb, Shari Perkins, Stephanie Henkin, karen k, Mary Helfrick, Jan Combopiano

Interview conducted and photographs by Nancy Rosati.
© 1997-2012 Radio City Entertainment and Peter Williams. All rights reserved.
Website Copyright Policy